UFG Insurance welcomes Vice President, Property Line of Business Leader David Nordhues
Released on: Aug 28, 2023, 12:00 PM
CEDAR RAPIDS, Iowa – August 28
As part of its ongoing commitment to drive profitable growth across its lines of business while continually deepening underwriting expertise, UFG Insurance is proud to welcome respected underwriting professional David Nordhues as vice president, property line of business leader — a newly formed role that drives specialization across all business units.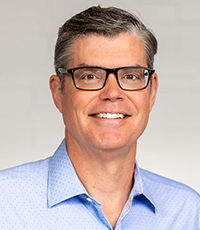 Nordhues has a career that spans more than 30 years in underwriting with longevity as a leader specializing in property. His role at UFG is responsible for commercial property strategy across all business units to deliver profitable growth.

"David is a strong addition to UFG as we take exciting steps to deepen specialization across the underwriting organization," explains VP and Chief Underwriting Officer Jeremy Bahl. "His vast expertise in the property line of business will be an asset in developing strategies that continue to position UFG and its agency partners for success."
###

About UFG
Founded in 1946 as United Fire & Casualty Company, United Fire Group, Inc. (UFG, Nasdaq: UFCS), through its insurance company subsidiaries, is engaged in the business of writing property and casualty insurance. Through our subsidiaries, we are licensed as a property and casualty insurer in 50 states, plus the District of Columbia, and we are represented by approximately 1,000 independent agencies. A.M. Best Company assigns a rating of "A-" (Excellent) for members of the United Fire & Casualty Group. For more information about UFG visit www.ufginsurance.com.