Giving back
Giving back
Culture of giving back
We believe the ability to serve our policyholders starts with having world-class people who respect one another.
---
We work to support a culture where all employees feel welcome to create their own personal and professional goals and aspire to help transform the insurance industry.
Caring through community service
Community is central to what we do at UFG Insurance. With more than 1,100 employees across five branches, we support communities all across the country.
2 paid volunteer days
We provide employees with two days of paid time off to volunteer for nonprofits or charities in their local communities.


8,000+ hours volunteered
Since 2016, UFG employees have volunteered more than 8,000 hours at nonprofits and other charitable organizations.


100+ local organizations
In 2019, UFG employees volunteered at more than 100 local organizations across the country.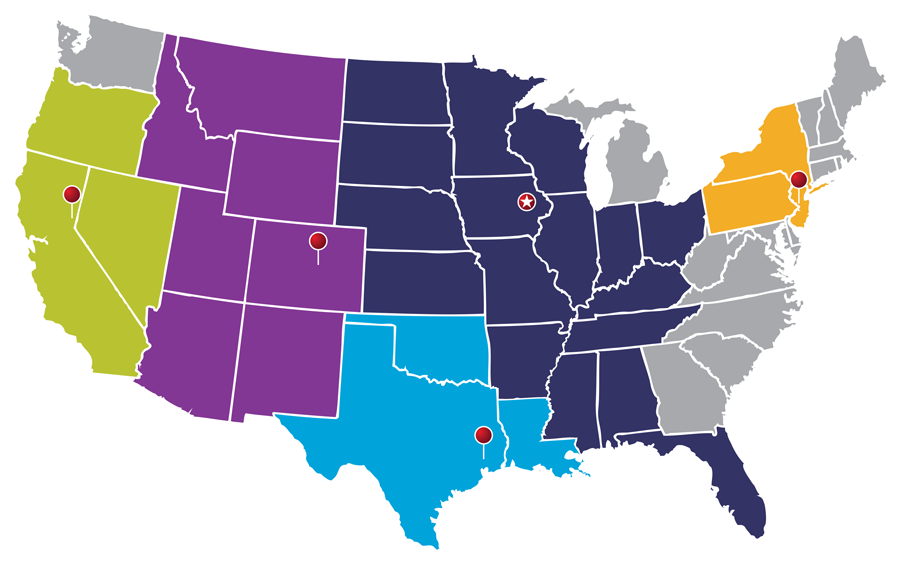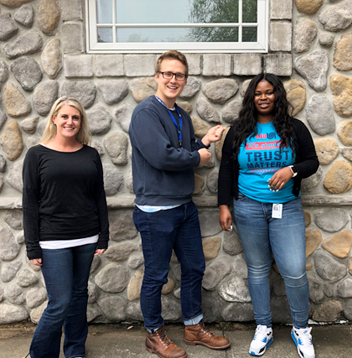 Bay Area Turning Point Women's Shelter
Webster, Texas
On a mission to end sexual and domestic violence, Bay Area Turning Point is committed to saving people from abusive relationships. UFG Houston branch employees volunteer many hours at the shelter, including donating canned goods, organizing the pantry and stock room, sack lunch assembly and painting the facility.

"This organization is known in our community for providing shelter to women and children, and assisting them in escaping domestic abuse. This is my favorite agency to spend my community service hours with because you really get to see firsthand the different you make in donating your time!"
- Tyra Perry, UFG employee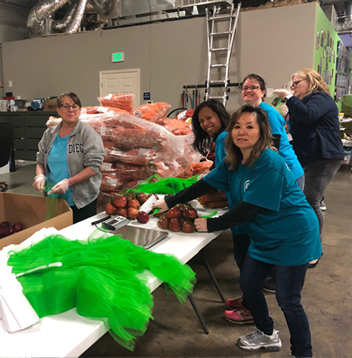 Placer County Food Bank
Roseville, California
Employees in our Sacramento branch office made and served meals at the Placer County Food Bank on multiple occasions. As a member of Feeding America, the food bank supports nearly 80,000 individuals who do not know where their next meal will come from.

Employee Debbie Webster says she loves to give back at her local food bank.

"I like volunteering at the food bank because they do so much to help the hungry in our community. I am very blessed that I don't have to rely on the pantry. It is a way for me to help the hungry folks who live in my area."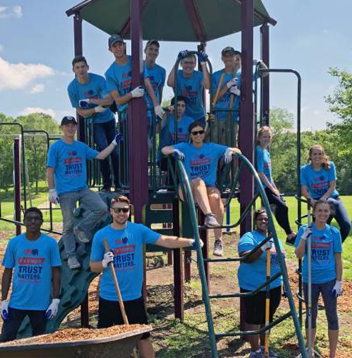 Tanager Place
Cedar Rapids, Iowa
As a children's human services agency, Tanager Place provides support to children and families to inspire, empower and heal. Many employees at the corporate office choose to volunteer at Tanager Place because they support more than 3,000 kids each year.

Cedar Rapids branch employee Aaron Schroeder enjoys volunteering at Tanager Place with UFG interns every summer.

"I always make time to volunteer with our summer internship group. It's a rewarding activity that brings us together and makes us feel like we're part of something bigger. Tanager Place does great things for children and volunteering with their organization gives me a sense of pride because i am able to give back to the community while having UFG's full support."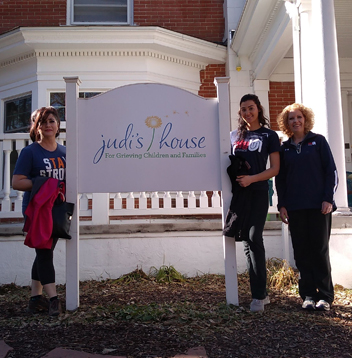 Judi's House
Denver, Colorado
Judi's House is the only free-standing organization in the metro Denver area devoted solely to supporting grieving children and their families. Since 2002, the behavioral health professionals on staff at Judi's House have provided free care to more than 10,000 children and caregivers.

Denver branch employee Erin Franklin enjoys volunteering at Judi's House throughout the year.

"I think Judi's House is a great organization and a huge benefit to the greater Denver area. Grief is hard enough for an adult to understand and cope with, let alone a small child."
UFG Go Beyond Award

Former President and CEO Scotty McIntyre Jr. always viewed insurance as a people business. In his interactions with agents, policyholders and employees, he chose to go beyond the numbers to seek the human side. Today, in the same spirit, UFG recognizes its agents and employees for exceptional community service and philanthropy.

We firmly believe in giving back to the commuities where we do business. In honor of this philosophy, the Scotty McIntyre Jr. Go Beyond Award recognizes individuals for exemplary community service efforts. Two winners are chosen each year, including a UFG employee and a UFG agency employee. Each recipient receives a trophy, and UFG makes a $5,000 donation to the charity of each winner's choice.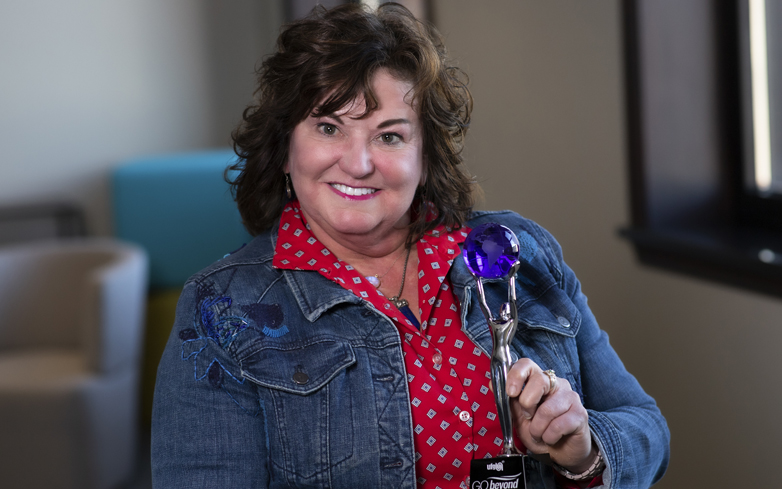 2022 UFG Employee Go Beyond Winner
Joanie McMahon
UFG Corporate Medica Specialist
$5,000 donation to Willis Dady Homeless Services in recognition of Joanie's inspiring commitment to community service.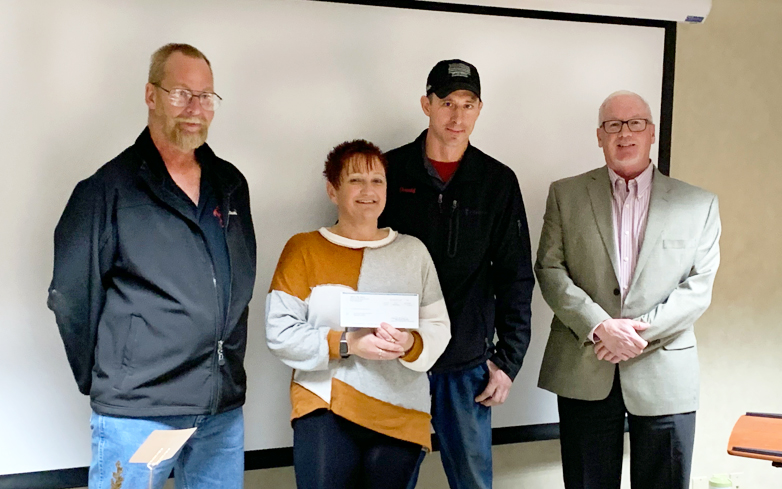 2022 UFG Agent Go Beyond Winner

Jennifer Luitjens
Boen & Associates, Inc.
$5,000 donation to Hardwick Fire Department in recognition of Jennifer's above-and-beyond service to others.