Environmental
Environmental
Sustainability
UFG promises to embrace the right opportunities to be environmentally responsible, because we believe even the smallest sustainability concept can lead to the biggest step forward for natural preservation. We recognize our facility operations, and even some types of insurance coverages, play a role in conservation and offsetting our environmental footprint.
---
State LICA Insurance program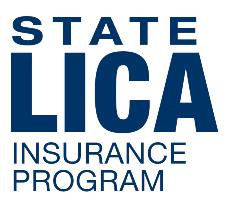 UFG is honored to have been appointed the insurance provider for members of the state LICA insurance program. This organization, which is known for its mission of professional conservation of soil and water, as well as best practices in the construction and protection of cities, farms, ranches and rural areas where we live and work, has worked with UFG to develop a program that is customized to this targeted group of insureds. Our program, in partnership with Prins Insurance, is specifically designed for LICA contractors and includes professional risk control services, safety group dividends based on the performance of the group, specialty pricing, and the broadened coverages needed when working to conserve our soil and water.
Responsible coverages and insurance products

At the core of our business is the insurance coverage we provide. We offer a variety of basic and more advanced policies tailored for the needs of our insureds. Product innovation, especially as it relates to corporates social responsibility, continues to play a big part in our goal to offer simple solutions for complex times.

Pollution coverage
UFG offers liability coverage for a covered job site pollution event. This coverage is also available through our businessowners property endorsement with varying levels of protection.

Pollutant redefined endorsement
UFG's pollutant redefined endorsement broadens our commercial general liability policy, providing coverage for carbon monoxide poisoning due to faulty workmanship.
UFG workplace environment
In addition to establishing a UFG Green Team dedicated to sustainability practices, the workplace environment team is active in reducing our environmental footprint. Here are a few ways we're generating less impact:
Smaller footprint

Use of low VOC paint, LED light fixtures and sustainable cleaning products.
23,992 MCF (1,000 cubic feet) of natural gas was used in 2020, which is equivalent to 1,322 metric tons of carbon dioxide (CO2). We achieved a 19% reduction in consumption and CO2 emissions in 2021.
Reduced our kilowatt hour (kWh) consumption and CO2 emissions by 5% from 2020 to 2021.
By encouraging the use of filtered water filling stations across our Cedar Rapids campus, we saved 307,287 plastic water bottles through September 2022.
We saved 144 trees in 2021 by recycling approximately 17,020 pounds of paper. Through September 2022, we recycled 10,780 pounds of paper, saving 92 trees from harvest.
In April 2021, we subsidized the giveaway of 150 trees to affected employees following the August 2020 derecho, which damaged more than 953,000 trees and more than 7,000 acres of tree canopy in Linn County alone (per Iowa DNR survey). This was one way we could help repair our damaged ecosystem.
By September 2022, we decreased our real estate square footage by 21%.

Low impact materials

Partner with flooring vendors that manufacture products with low environmental impact.Utilize architectural wall systems instead of drywall. The walls can be reconfigured and reused rather than disposed of at the landfill.




Cutting-edge cleaning

Use of electrostatic disinfection cleaning — a cutting-edge cleaning technique — to our corporate office. This technique greatly reduces the spread of viruses in high-traffic areas.




WELL building certification

UFG is pursuing WELL building certification by December 2024 from the International WELL Building Institute for the 100,000 square-foot American Building in Cedar Rapids. This journey includes a set of 10 core concepts — air, movement, water, thermal comfort, sound, nourishment, materials, light, community and mind (innovation is a bonus concept) — backed by scientific research to advance health and well-being through design interventions and operational protocols and policies, helping our people put forth their best work and be their best selves.

Net Zero Waste Program

UFG Green Team, in lockstep with workplace environment, launched an effort to net zero waste across the Cedar Rapids campus in July 2022. The program equips in-office-building employees with recycling, composting and waste-to-energy receptacles aimed at successfully diverting the 20 tons of landfill-bound trash generated annually from office buildings by July 2024.