UFG Insurance welcomes Diane Hirtz as Houston Branch manager
Released on: Dec 8, 2022, 10:00 AM
CEDAR RAPIDS, Iowa – December 8, 2022
United Fire Group Inc. (UFG) is pleased to announce that Diane Hirtz has been named the new branch manager for its Houston office. She joined the company in this role on November 28, 2022.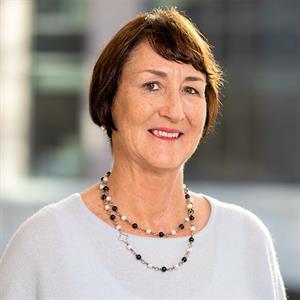 Hirtz brings more than 25 years of diverse insurance experience to UFG, including an extensive leadership background in underwriting and marketing with Chubb Insurance in Houston.

"After a thorough search, I'm incredibly pleased to welcome insurance industry veteran Diane Hirtz to the UFG leadership team," said VP and Chief Underwriting Officer Jeremy Bahl. "She is a skilled and thoughtful leader, who I'm confident will also be a great cultural fit for our company."
In her new role, Hirtz will direct and oversee the business and operating activities for UFG's branch office in Houston, which serves approximately 240 agency partners throughout Texas, Louisiana and Oklahoma.
"I am excited to join UFG," said Hirtz, "and I'm looking forward to working with our employees and distribution partners in the Houston branch to drive profitable growth in 2023."
###
About UFG
Founded in 1946 as United Fire & Casualty Company, United Fire Group, Inc. (UFG, Nasdaq: UFCS), through its insurance company subsidiaries, is engaged in the business of writing property and casualty insurance. Through our subsidiaries, we are licensed as a property and casualty insurer in 50 states, plus the District of Columbia, and we are represented by approximately 1,000 independent agencies. A.M. Best Company assigns a rating of "A" (Excellent) for members of the United Fire & Casualty Group. For more information about UFG, visit ufginsurance.com.