UFG welcomes John Tatum as VP, construction business unit lead
Released on: Oct 30, 2023, 14:00 PM
CEDAR RAPIDS, Iowa – October 30
UFG Insurance is proud to welcome results-driven, seasoned property/casualty insurance executive John Tatum to lead its newly formed construction business unit within its underwriting organization. Tatum takes the role of vice president, construction business unit.
This new unit joins two others — small business and middle market — established earlier this year, further demonstrating the company's commitment to driving profitable growth while deepening underwriting expertise.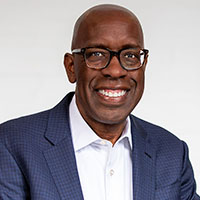 Tatum's insurance career spans more than 25 years and includes comprehensive leadership within the construction segment and a proven track record of profitable success, building strong agency partnerships in executive-level positions. His role at UFG is responsible for the construction technical discipline with full strategic accountability for the business unit's growth and profitability.
"I am excited to welcome John as vice president and leader of the newly created construction business unit here at UFG," stated VP and Chief Underwriting Officer Jeremy Bahl. "His respected career combined with his immense
knowledge of the construction segment will propel UFG and our agency partners even further down a path of continued mutual success."

###

About UFG Founded in 1946 as United Fire & Casualty Company, United Fire Group, Inc. (UFG, Nasdaq: UFCS), through its insurance company subsidiaries, is engaged in the business of writing property and casualty insurance. Through our subsidiaries, we are licensed as a property and casualty insurer in 50 states, plus the District of Columbia, and we are represented by approximately 1,000 independent agencies. A.M. Best Company assigns a rating of "A-" (Excellent) for members of the United Fire & Casualty Group. For more information about UFG visit www.ufginsurance.com.