UFG Surety expands service in Carolinas with addition of Wiseman as territory manager
Released on: Jun 21, 2023, 08:00 AM
CEDAR RAPIDS, Iowa – June 20, 2023
Surety industry expert Michael Wiseman has joined UFG Surety, allowing the surety bond carrier a boots-on-the-ground opportunity to expand its service in North Carolina and South Carolina.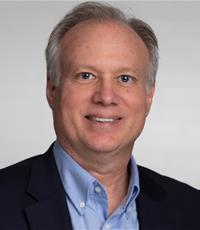 "Michael has 30 years of surety experience in the Carolinas and Georgia," explains Vice President and Director of UFG Surety Dennis Richmann. "His business philosophy of leading with integrity and a strong work ethic, combined with his technical expertise on the underwriting side, aligns well with UFG Surety."
Wiseman stepped into the surety territory manager role in May after long-tenured service at large national carriers, including the last seven years in an underwriting directorship role.
"Michael is a strong addition to our team of surety professionals," adds Richmann. "We are excited to have him lead what had been a geographical gap in the Carolinas."
This expansion of UFG Surety comes only a year after the division of UFG Insurance extended its footprint in Virginia, Florida and the northwestern U.S. by adding seasoned surety veterans to its team.
"This is an exciting time for UFG Surety with the addition of another talented individual to our team," says Kyanna Saylor, AVP, surety marketing. "Our team's ability to focus on delivering exceptional service is being strengthened by continuous collaboration and technological advancements. This reinforces our commitment to being responsive, trusted and knowledgeable to the needs of our clients."
UFG has been in the surety bonds industry since 1952 and works with independent agents across the country. For more information, visit
ufginsurance.com/surety
or call 800-332-7977.
###
About UFG
Founded in 1946 as United Fire & Casualty Company, United Fire Group, Inc. (UFG, Nasdaq: UFCS), through its insurance company subsidiaries, is engaged in the business of writing property and casualty insurance. Through our subsidiaries, we are licensed as a property and casualty insurer in 50 states, plus the District of Columbia, and we are represented by approximately 1,000 independent agencies. A.M. Best Company assigns a rating of "A" (Excellent) for members of the United Fire & Casualty Group. For more information about UFG visit
www.ufginsurance.com
.