Current Openings
Whether you are a recent college graduate or an experienced industry professional, we're confident that you'll find your desired career path within UFG. So, take the next step and apply for a position today.
---
UFG @ Work
Watch our video series to learn about the different career paths at UFG
---
Director, Enterprise Analytics
:
US-IA-Cedar Rapids
:
11/20/2020
:
Enterprise Analytics
:
10%
Overview:
The Enterprise Analytics (EA) organization is a vital part of UFG that supports key initiatives in our OneUFG strategic plan. Our EA organization seeks to integrate data-driven business intelligence throughout our decision processes, from underwriting and pricing to claims management and portfolio strategy. The team is comprised of a talented set of data scientists, actuaries, and analysts.
We are seeking a Director of Analytics to oversee the EA organization and ensure that it is well aligned with the other initiatives in our strategic plan. This individual will work closely with leadership in underwriting, IT, claims, strategy, finance, and risk to leverage analytics to the benefit of the entire organization. The ideal candidate is collaborative by nature and possesses a strong grasp of industry business practices. Over time and while maintaining necessary data governance rigor, this individual will support democratizing analytics knowledge and capabilities across the company to further speed decision making and enabling the analytics team to focus on the highest value work.
The Director of Analytics will not only manage the EA group to fulfill its current responsibilities, but also function as a strategic leader to develop the staff and capabilities that meet the needs of the future. As UFG's risk profile grows, the portfolio will be positioned to consistently deliver industry-leading profitability. This is an exciting opportunity to contribute to that success with significant visibility among senior stakeholders in the organization.
Responsibilities:
Responsible for the delivery of analytics solutions to meet needs outlined in our OneUFG strategy

. Operate as a

business partner to functional heads and proactively offer solutions to the challenges in achieving our strategic plan.

Accountable for Enterprise Analytics priorities and managing the people and processes that create value

.

Create an effective work environment by setting clear objectives, promoting teamwork, recognizing outstanding performance, and maintaining open communication. Develop staff through coaching, feedback, and establishing development plans.

Align analytics workstreams with operations and information technology to promote optimal data architecture

. Work with business partners to implement a best-in-class data governance program.

Communicate insights, recommendations, and successes through reports and presentations

. Translate technical jargon into terms that are understandable to all business partners.

Provide insight to senior management to support decision making based on analytic work.

Lead and inspire a team of analytics professionals

. Mentor the group on best practices in modeling, analytics, and converting data into value and action. Build a culture where data and information are proactively used to identify market opportunities and manage risk. Foster an

organization with strong functional expertise and influence.

Identify and prioritize analytical gaps between the current state and industry best practices.

Propose and implement quick wins to generate immediate business value. Monitor industry and competitor trends to determine where improvements and investments should be focused.

Identify data partners, both internal and external, to gather the data to build best in class data solutions.
Qualifications:
Education:
Bachelor's degree in Data Science, Computer Science, Information Systems, Statistics, or related field.

Graduate degree in Quantitative Discipline (e.g. Mathematics, Statistics, Engineering, Operations Research) preferred.
Experience:
Demonstrated track record of applying data science and actuarial analytics to solving business problems in commercial P&C insurance including:

Underwriting and pricing insurance policies

Managing claims processes, including case reserves, fraud detection, and claims triage

Forecasting financial results

Demonstrated experience in managing complex projects, leading interdisciplinary teams, and implementing strategic plans

Strong experience in data warehousing, data modeling, and data governance

History of communicating complex findings to non-technical executive leadership

Working experience in predictive modeling, actuarial analytics, and data mining using large amounts of structured, semi structured, and unstructured data.

Experience growing and managing a data science and/or actuarial team.
Knowledge, skills & abilities:
The successful candidate will be a proven leader:

Ability to inspire and motivate a team of intelligent thinkers

Possesses strong connections across the industry and academia in the world of insurance data sciences; enabling the attraction and cultivation of a high-potential, experienced talent pipeline.

Ability to recruit, develop, and retain top analytics talent for the organization

The successful candidate understands what makes a financial impact on our business:

Deep knowledge and understanding of insurance industry products, services, and business practices

Knowledge and understanding of how advanced predictive analytics can address the challenges faced in the P&C insurance business

The successful candidate has exemplary personal traits:

Self-motivated, collaborative, creative, and diligent

Strong written and oral communication skills

Ability to speak publicly and build the UFG brand

Ability to manage multiple simultaneous initiatives with grace and poise
---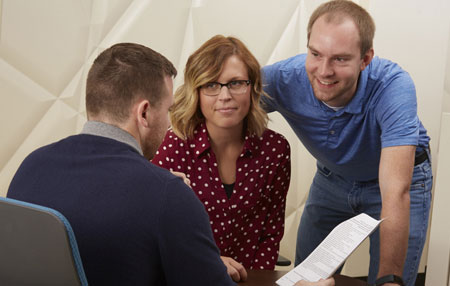 Connect With Us
Join our talent network and receive UFG job alerts
If we don't currently have any job openings that interest you or match your skill set, we encourage you to connect with us to receive updates on job openings and recruiting events at UFG.
Equal Opportunity Employer
UFG is an equal opportunity employer. All qualified applicants will receive consideration and will not be discriminated against on the basis of race, gender, sexual orientation, gender identity, disability, protected veteran or any other protected status. If you need a reasonable accommodation for any part of the employment process, please email humanresource@unitedfiregroup.com to provide the nature of your request. Only inquires for an accommodation will be responded to. For more information on rights protecting job applicants, click here: Equal Employment Opportunity (EEO), Employee Polygraph Protection Act (EPPA), Family and Medical Leave Act (FMLA).

To maintain integrity in our hiring process, UFG voluntarily participates in E-Verify. Click here for more information: E-Verify (English) E-Verify (Español)