Current Openings
Whether you are a recent college graduate or an experienced industry professional, we're confident that you'll find your desired career path within UFG. So, take the next step and apply for a position today.
---
UFG @ Work
Watch our video series to learn about the different career paths at UFG
---
Sr. Database Administrator
:
US-IA-Cedar Rapids
:
11/17/2020
:
Information Technology
:
None
Overview:
UFG offers you an award-winning workplace and a trustworthy, financially stable company. While we've always known our commitment to employees and financial stewardship, it is good to have others recognize our dedicated efforts. We've been named an Iowa Top Workplace by the Des Moines Register for four consecutive years, and included on Forbes' "America's Most Trustworthy Financial Companies" every year since 2014. Additionally, UFG is a super-regional property and casualty insurer rated "A" (Excellent) by A.M. Best Company.
The Database Administrator participates in all aspects of database development, implementation, operations and training to ensure data integrity and availability. They will develop backup and recovery procedures for the database environment, analyzes database statistics and tunes the database for optimal performance. They'll oversee all database changes and coordinates and monitors reorganizations as well as plans for and performs database upgrades related to new DBMS software releases.
Responsibilities:
Identifies database requirements to optimize performance by interviewing customers, analyzing department applications, and other methods as required.

Perform performance tuning, using Performance Monitor, SQL Profiler and other related monitoring and troubleshooting tools and recommend improvements

Consults with development, systems, and operations teams to improve stability and performance of systems.

Perform Troubleshooting and resolving database integrity issues, performance issues, blocking and deadlocking issues, replication issues, log shipping issues, connectivity issues, security issues etc.

Implements operational automation

Recommends solutions by defining database physical structure and functional capabilities, database security, data back-up, and recovery specifications.

Verifies and/or refines user requirements, implements data integration, data management, sets up databases, and tests and coordinates modifications to the systems.

Designs and implements project level data, application, and database security layers.

Defines data elements for new or changed applications and maps data elements across the enterprise to ensure consistency and integration.

Perform database maintenance in relational Database Servers

Develops and monitors DB backup and recovery processes

Participates in disaster mitigation and recovery plans for solutions and databases supported.

Applies knowledge of capacity planning, fault tolerance, high availability, and disaster recovery.

Drives consistent standards for data management, and analysis tools and techniques to advise on the applications development process and to ensure compliance requirements are met for both structured and unstructured data.

Ensure Documentation is complete and accurate - processes and procedures

Captures and documents business rules used in any data transformation.

Repair and recover from hardware or software failures. Coordinate and communicate with impacted constituencies.

Promotes the reuse of existing data objects and entities across the enterprise to reduce cost and meet business requirements.

Provides technical guidance and mentorship to team members.

Participates in on-call rotations as needed.

Other job duties as assigned by management.
Qualifications:
Education:
Associate's degree from an accredited college/university in computer related field; or equivalent combination of education and experience.

Bachelor's Degree preferred.
Experience:
8+ years of experience within SQL database administration and development including but not limited to: database performance monitoring and tuning, database management, database security, and database design & development.

8+ years of experience in relational database support in relational Database Server environments

2+ years of ETL experience preferred.

Strong experience in Relational Database Administration in (MS SQL, Postgres, MySQL )

Experience in troubleshooting and resolving database integrity issues, performance issues, blocking and deadlocking issues, replication issues, log shipping issues, connectivity issues, security issues etc.

Experience in Performance Tuning, Query Optimization, using Performance Monitor, SQL Profiler and other related monitoring and troubleshooting tools.

Experience with SQL SentryOne is preferred.
Knowledge, skills & abilities:
Proven ability to analyze infrastructure, evaluate products, services and technologies, and make recommendations based on goals of project and organization.

Effective communication, both written and verbal and the ability and willingness to work individually and within a team environment.

Ability to detect and troubleshoot Database Server related CPU, memory, I/O, disk space and other resource contention.

Strong knowledge of backups, restores, recovery models, database shrink operations, DBCC commands, Clustering, Database mirroring, Replication.

Experience in implementing operational automation.

Strong knowledge of how indexes, index management, integrity checks, configuration, patching. How statistics work, how indexes are stored, how they can be created and managed effectively.

Knowledge of SQL Server tools (i.e. Profiler, DTA, SSMS, SAC, SSCM, PerfMon, DMVs, system sprocs)

SQL Development – ability to write and troubleshoot SQL Code and design (stored procs, functions, tables, views, triggers, indexes, constraints)

Solid acquaintance with windows server, security delegation, SPNs, storage components.

Documentation skills for processes and procedures (creating KBs, runbooks, topology, etc.)

Relational Database Operational support to tech users the established timeframes.

Proven experience with capacity planning, networking principles, and general best practices.

Must be able to whiteboard technical ideas and communicate solutions

Good understanding of the organization's goals and objectives.
---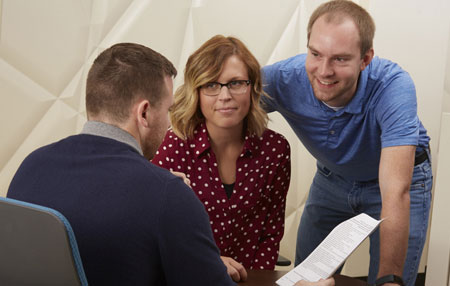 Connect With Us
Join our talent network and receive UFG job alerts
If we don't currently have any job openings that interest you or match your skill set, we encourage you to connect with us to receive updates on job openings and recruiting events at UFG.
Equal Opportunity Employer
UFG is an equal opportunity employer. All qualified applicants will receive consideration and will not be discriminated against on the basis of race, gender, sexual orientation, gender identity, disability, protected veteran or any other protected status. If you need a reasonable accommodation for any part of the employment process, please email humanresource@unitedfiregroup.com to provide the nature of your request. Only inquires for an accommodation will be responded to. For more information on rights protecting job applicants, click here: Equal Employment Opportunity (EEO), Employee Polygraph Protection Act (EPPA), Family and Medical Leave Act (FMLA).

To maintain integrity in our hiring process, UFG voluntarily participates in E-Verify. Click here for more information: E-Verify (English) E-Verify (Español)