Current Openings
Whether you are a recent college graduate or an experienced industry professional, we're confident that you'll find your desired career path within UFG. So, take the next step and apply for a position today.
---
UFG @ Work
Watch our video series to learn about the different career paths at UFG
---
Paralegal
:
US-TX-Dallas
:
5/21/2020
Overview:
UFG offers you an award-winning workplace and a trustworthy, financially stable company. While we've always known our commitment to employees and financial stewardship, it is good to have others recognize our dedicated efforts. We've been named an Iowa Top Workplace by the Des Moines Register for four consecutive years, and included on Forbes' "America's Most Trustworthy Financial Companies" every year since 2014. Additionally, UFG is a super-regional property and casualty insurer rated "A" (Excellent) by A.M. Best Company.
The Paralegal assists attorneys with the culling and organizing of relevant data, drafts responses to discovery propounded to our clients, drafts discovery to be propounded to Plaintiff(s) and/or Co-defendants. Prepares expert disclosures, subpoenas records, obtain documents from Depositories, coordination with experts of inspections and document reviews, research, and trial phase of litigation. Communicates with clients, opposing counsel's office, court clerks, experts, witnesses, and vendors.
**In smaller regional offices, the Paralegal will also perform Legal Secretary duties:
Responsible for opening/closing files, reviewing incoming mail, calendaring all appointments and deadlines in legal docketing program, update docketing program when an item is completed, update case service lists. Prepare correspondence to clients, courts, and counsel. As part of processing mail and calendaring deadlines, advises attorneys of crucial information and deadlines to respond to correspondence, discovery, and motions.
Responsibilities:
Gathers and reviews documents and records produced by clients, opposing counsel and other sources.

Drafts responses to discovery propounded to our clients; communicate with clients to finalize.

Draft discovery to be propounded to Plaintiff(s) and/or Co-defendant(s).

Coordinate inspections and document reviews with experts.

In Construction Defect cases – create and/or update Homeowner and Scope of Work Matrices.

Monitor deadlines to disclose experts; prepare expert disclosures.

Subpoena records; obtain documents from Depositories.

Review discovery responses from opposing counsel; prepare discovery summaries.

Prepare deposition summaries.

In BI cases - Prepare medical records summaries.

Draft pleadings as assigned by Attorney (Mediation Briefs, Motions).

Assist Attorney in trial phase of litigation; review local rules of court for the preparation of trial documents including trial notebooks, trial exhibits, draft Motions in Limine; coordinate witnesses for trial appearances.

Legal research – research and analyzes statutes, recorded judicial decisions.
In smaller, regional offices, the Paralegal will perform the following Legal Secretary duties:
Open new file – prepare appropriate correspondence, pleadings, and discovery based on type of case.

File and serve Pleadings; Serve Correspondence and Discovery.

Review/process incoming mail, determine the next step required and complete same (calendaring in docket system, prepare responsive correspondence or pleading, advise attorney of deadlines).

Calendar all required ticklers for incoming and outgoing correspondence, discovery and pleadings.

Advise Adjuster of all trial, mediation, and mandatory settlement conference dates.

Advise Adjuster and client(s) of all demands and offers received.

Update case Service Lists.

Coordinate calendars with attorneys and staff.

Monitor settled cases, confirm required documents received, and close files.
Qualifications:
Education:
High school

diploma

Legal secretary certificate from an approved training program is desired.

Two-year degree with a Paralegal certification from an accredited institution is desired.

A four-year degree is preferred.
Experience:
5+ years working in the position of Legal Secretary/Paralegal in a civil defense practice.

3+ years of legal experience in construction defect and/or personal injury (depending on staff assignment).
Knowledge, skills & abilities:
Proficiency in the following software programs: Microsoft Word, Microsoft Outlook, mid-level Microsoft Excel.

Handle the volume of work for two attorneys; deal with high workloads and multiple priorities;

ability to deal with high levels of stress.

Must be familiar with complex litigation rules and procedures; must have command of Court Rules and Procedures.

Must have complete command of legal concepts, including calendaring for civil discovery, civil trials, and civil appeals.

Time Management and Organizational Skills; detailed-oriented.

Ability

to

communicate clearly and effectively with claims adjusters, clients, attorneys, and others.

Ability to exercise good judgment when necessary; strong oral and written skills.

Ability to establish priorities, work independently and meet deadlines with minimal supervision.

Willingly promotes teamwork by offering assistance when needed and soliciting input from others.

Must be able to gather, analyze and evaluate diverse information with attention to detail.

Ability to write clearly and informatively; able to read and interpret written and recorded information

Must possess demonstrated ability to cull and organize relevant data and information with attention to detail.

In-depth knowledge and application of legal research tools and processes; be able to read, analyze and interpret periodicals, journals and regulations.

Proficient in utilizing Westlaw.
INDHP
---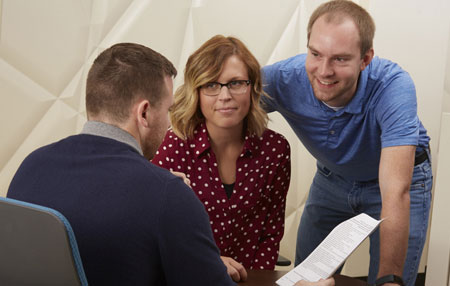 Connect With Us
Join our talent network and receive UFG job alerts
If we don't currently have any job openings that interest you or match your skill set, we encourage you to connect with us to receive updates on job openings and recruiting events at UFG.
Equal Opportunity Employer
UFG is an equal opportunity employer. All qualified applicants will receive consideration and will not be discriminated against on the basis of race, gender, sexual orientation, gender identity, disability, protected veteran or any other protected status. If you need a reasonable accommodation for any part of the employment process, please email humanresource@unitedfiregroup.com to provide the nature of your request. Only inquires for an accommodation will be responded to. For more information on rights protecting job applicants, click here: Equal Employment Opportunity (EEO), Employee Polygraph Protection Act (EPPA), Family and Medical Leave Act (FMLA).

To maintain integrity in our hiring process, UFG voluntarily participates in E-Verify. Click here for more information: E-Verify (English) E-Verify (Español)